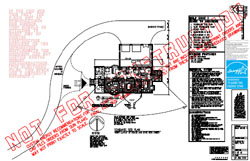 If time does not allow for creating a new sun-inspired home, selecting a pre-designed Sun Plan may be more appropriate. It's common to narrow the search down to two possible designs.
If you crave technical details, the Review Set will be invaluable.
Study Plans that show the floor plans with furniture (and without the construction notes) are included with Review Set orders, making it easy to visualize how your own furniture can fit in the spaces.


Until the end of September, buy one Review Set and get one of equal or lesser value for free!
Simply purchase one Review Set and respond to the automated email with the name of the desired free Sun Plan. The drawings in PDF format will then be delivered electronically.
(As always, the Review Set price is deductible from future orders of Construction Prints or CAD Files of any Sun Plan – even if you change to a completely different Sun Plan.)