Category Archive
You are currently browsing the category archive for the '1 – December 2010 Winter Solstice' category.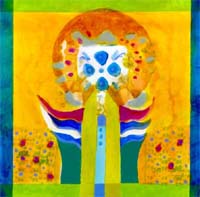 "The Protector", by artist Christina Saj illustrates how the invisible forces of nature protect man-kind much like the sun protects from darkness and cold.
This Winter Solstice and Holiday Season Sun Plans hopes that as you contemplate how you let God into your heart, you also consider how to let the sun's light and heat into your home.
Sun Plans can assist with sun-inspiring a new home or an existing house.
This Winter Solstice E-newsletter includes:
Featured home, the Prairie Dog 2 – Sun Plans meets the factory
Custom Services from Sun Plans –  Many ways that Sun Plans can help
Sun Plans interviewed by Mother Earth News! – Read the article
Introduction of new house plans – See four new designs
Prices roll-back to those of 2008 – More savings to you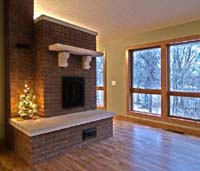 In October, a modular version of the Prairie Dog 2 was set on the land and two months later the home owners moved in!
If there is a modular company within 500 miles of your land , then consider the time and cost savings (estimated to be around 10%) of partial construction in a plant or factory.  Any SunPlan can take advantage of this.   Why not send a PDF version of a SunPlans Review Set for pricing from a modular company along with submitting one to your local builder. Perhaps they can jointly build your home for the best of both worlds.
All American Homes that serves the mid-west to the northeast constructed this home in Indiana by using the design and copyright release purchased from Sun Plans.  They modified the design to fit their personal construction methods and made a few other changes for the client at the same time such as adding a large masonry wood stove to replace some of the floor mass to store the sun's heat.  The home was finished on-site by Easy Living Homes in Indiana and we thank them for sharing photos.  Read more about the Prairie Dog 2.
(As with all SunPlans, it is still recommended to hire a third party home energy rater to assure that proper attention is given to the energy detailing during construction as is found in our plans and specs, and then tested to prove the homes performance. Sun Plans' clients find that the best builders actually encourage this third party verification.)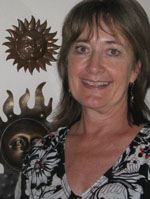 While Sun Plans does sell pre-designed house plans, most are surprised to learn that plan sales are a very small part of the business. While it is only practical to look at existing designs when  the process of building a custom home is begun – especially when you are gathering ideas – most future home owners will NOT find a pre-designed house plan that works for them. Doesn't it feel good to know that you are in the majority?
The same discriminating tastes that go into deciding to build a custom home are carried into the design process.  When a family is building the home where they plan to spend the rest of their lives, and is investing a substantial sum of money along the way, why settle for a design created for someone else? While it is normal for people to start with a house design that is close to what they want, there is a pattern toward more and more customization of a design, or great changes in the Adapt-A-SunPlan process.
Aren't sure which consulting path to take – Create-A-SunPlan or Adapt-A-SunPlan?  With only a $100 difference between the first stages of either one, if you have any doubts about which one to select, please choose Create-A-SunPlan where you can't go wrong for a starting point. The Sun Plans' architect explains:
"When you start with Create-A-SunPlan, I look at your completed questionnaire (basically your wish list) in detail without the prejudices that come with an existing design which often has more spaces (and therefore higher costs) that you might need.  Since we have so many plans now, after I have completed the initial review, I find that more and more often I end up recommending that we modify or use parts of another design. This equates to time and design cost savings to you, not to mention the substantial construction cost-savings and the long term energy savings that come with every sun-inspired home design. I hope that you, as have others, will trust that I have your best interests in mind when making home design recommendations.  (Did you know that architects are bound by a code of ethics that requires that we put the client first?)"
Visit Custom Services to hear how Sun Plans can help with new and existing homes.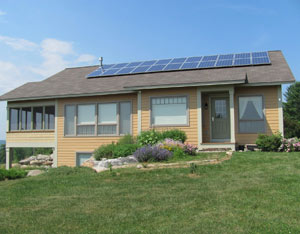 Mother Earth News recently interviewed our architect, Debra Coleman, and wrote an article detailing what designing a passive solar home is all about.
The following newly added house plans reflect common trends in both initial construction cost savings and long term energy cost savings as clients ask us to customize homes for them in which they can comfortably spend the rest of their lives. Building down instead of up, increasing exterior wall thickness, tucking the garage into the basement and including all of the main spaces that our client's family will use daily on one level – or right-sizing the home for their needs. They also feature right-sized porches with a craftsman style exterior, but the sky is the limit when adapting one for you. These plans all happen to be north-facing.
Conservation Showhome
First Floor 1544 s.f.
Daylight Basement (Finished) 1236 s.f.
Basement (Unfinished) 284 s.f.
Porches 387 s.f.
Detached Carport 384 s.f.
Width 68′, Depth 39′
10% South Glass
First Floor 1960 s.f.
Daylight Basement  Finished 1027 s.f.
Porches 498 s.f.
Basement Garage/Shop 905 s.f.
Width 64', Depth 46'
8% South Glass
Aurora Lights
First Floor 2448 s.f.

Porches 480 s.f.
Finished Daylight Basement 1278 s.f.
Basement Garage / Workshop 960 s.f.
Width 80', Depth 48'
10% South Glass
Apple Energy
Porches 288 s.f.
Garage 960 s.f.
Attic/Bonus 816 s.f.
Width 80', Depth 76'
9% South Glass
We admit that we had raised prices early this year to offset the high costs of our web site re-design, but this may have been poor timing. With everyone else in the housing industry lowering prices, it only makes sense that Sun Plans should also follow.
We have found that a little restraint is healthy and causes us to be creative. At the office and at home, we are finding ways to make up for the loss income with strategies such as adjusting our thermostat's programmable settings, hanging clothes out to dry on sunny days, cooking from scratch more often than not and going paperless as much as possible.
And more so than ever, we really appreciate your business!
I hope that you enjoy spending time in the sun with your family during this holiday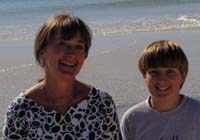 season.  If you get some free time indoors, you might enjoy reading my comments on current trends in house design. 
I look forward to assisting you and your family with your sun-inspired home design!
Happy Winter Solstice, Merry Christmas and All the Best in the New Year!
Sun Plans Inc.
Debra Coleman, Architect, AIA & the Sun Plans' Team
251-341-0509
www.sunplans.com
Sun-Inspired Design: the gold lining of green building