Category Archive
You are currently browsing the category archive for the '4 – August 2010 End of Summer Special' category.
While the Buy 1 Get 1 Free Summer Special has come to an end (as of August 31, 2010), stay tuned in with Sun Plans' Specials for more great ways to save!
It is still not too late to buy one passive solar Study Plan or Review Set and get another one free.  Most customers seem to study at least two designs before making their final selection for a low-energy home design.
The price paid for Study Plans and Review Sets can be credited to upgrade orders to ANY Sun Plan. This applies to purchases (including our book) made in the past.
If you find it difficult to select between more than two Sun Plans, then you may want to let us help you decide with an in-depth evaluation through House Plan Selection Consulting. The service includes free Study Plans of the recommended plans. After engaging us in this service, Sandy & Marilyn wrote:
Dear Debbie,      Thanks for responding so quickly. We've reviewed the plans, looked at many other plans you have and decided that you are the architect and our knowledge is limited in designing houses…when I started looking at everything (what we want, what we think is needed to have a passive solar house,) I realized you have the knowledge, we have just the dream…Thanks again for your input and help!
Sun Plans prides itself in being a company oriented on giving its clients the best service available in home design. Above all, Sun Plans strives to make the process of creating a sun-inspired home (which we know can be a scary undertaking!) as easy and stress-free as possible.
Comments from our Create-A-SunPlan and Adapt-A-SunPlan clients reflect our relationship with our sun-inspired home owners.
With our attentive service, we also offer ways to save money when purchasing passive solar house plan products through our Specials!
Throughout the summer, we've provided great additional ways to save with our Summer Specials! However, these opportunities will soon be coming to a close and we encourage you to take advantage of the Specials offered as summer bonuses (detailed below) while they last!
• Buy one of our Study Plans or Review Sets and get another of equal or lesser value for free! Go to our Sun Plans On-Line Store now.
• Our Reasoning: Many times, people narrow their choices down to two plans. For a limited time, we have decided to make it easier to study both plans for one price!
• How to take advantage of this deal: When you order one Study Plan or Review Set, respond to the automated email as soon as possible with the second plan you would like to receive free of charge.
The Buy 1 Get 1 Free Special will end on August 31, 2010. (That's a week later than we'd previously said it would end.)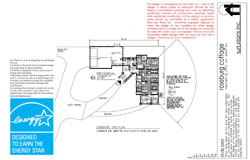 Upgrade to PDFs…for free!
• Upgrade new orders of Study Plans, Review Sets or Construction Prints to PDFs for free!
• Our Reasoning: Receiving orders in PDF format allows for fast delivery as well as unlimited printing of your purchased plan!
• How to take advantage of this deal: When you choose a plan in our Secure Online Store, click the link found in the header that says 'Upgrade to PDF' and choose the appropriate drawing type (Study Plan, Review Set or Construction Prints) then add it to your basket along with the house plan of your choice. Note: The price of the PDF upgrade will show as "0."
Just email us after you place the order to request your copy.
You may purchase Sun Plans' products through our Secure Online Store or by calling our office during office hours!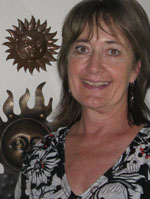 Please
contact us
if you are ready to place an order for either our passive solar Study Plans, Review Sets, Construction Prints or CAD Files. Also, let us know if you would like to discuss some of the options available with our
Consulting Services
that can help with Selecting, Adapting, or Creating a Sun Plan no matter where you live in the United States or Canada. You can call us too!
Sun Plans Inc.
Debra Coleman, Architect, and the Sun Plans Team
251-341-0509
www.sunplans.com
Sun-Inspired Design: the gold lining of green building