Tag Archive
You are currently browsing the tag archive for the 'custom services' tag.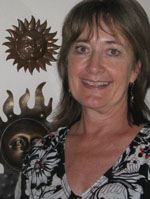 While Sun Plans does sell pre-designed house plans, most are surprised to learn that plan sales are a very small part of the business. While it is only practical to look at existing designs when  the process of building a custom home is begun – especially when you are gathering ideas – most future home owners will NOT find a pre-designed house plan that works for them. Doesn't it feel good to know that you are in the majority?
The same discriminating tastes that go into deciding to build a custom home are carried into the design process.  When a family is building the home where they plan to spend the rest of their lives, and is investing a substantial sum of money along the way, why settle for a design created for someone else? While it is normal for people to start with a house design that is close to what they want, there is a pattern toward more and more customization of a design, or great changes in the Adapt-A-SunPlan process.
Aren't sure which consulting path to take – Create-A-SunPlan or Adapt-A-SunPlan?  With only a $100 difference between the first stages of either one, if you have any doubts about which one to select, please choose Create-A-SunPlan where you can't go wrong for a starting point. The Sun Plans' architect explains:
"When you start with Create-A-SunPlan, I look at your completed questionnaire (basically your wish list) in detail without the prejudices that come with an existing design which often has more spaces (and therefore higher costs) that you might need.  Since we have so many plans now, after I have completed the initial review, I find that more and more often I end up recommending that we modify or use parts of another design. This equates to time and design cost savings to you, not to mention the substantial construction cost-savings and the long term energy savings that come with every sun-inspired home design. I hope that you, as have others, will trust that I have your best interests in mind when making home design recommendations.  (Did you know that architects are bound by a code of ethics that requires that we put the client first?)"
Visit Custom Services to hear how Sun Plans can help with new and existing homes.
Sun Plans" Construction Prints and CAD Files come standard with services that are hard to find from other house plan firms selling pre-designed plans. Services include:
Custom Energy Specs, prepared by our architect and tailored to your climate.
Technical support and consulting from our architect, who knows each plan intimately.
For CAD files, consulting with the home owner or their design professional on the energy, structural and design implications of your proposed changes
Want Sun Plans to create or adapt a Sun Plan just for you?  See our web site for more about Create-A-SunPlan or Adapt-A-SunPlan. Our architect strives  to give each client the best service possible to have them in their passive solar dream home.
Click to learn more about Construction Prints and CAD Files.