Tag Archive
You are currently browsing the tag archive for the 'Facebook' tag.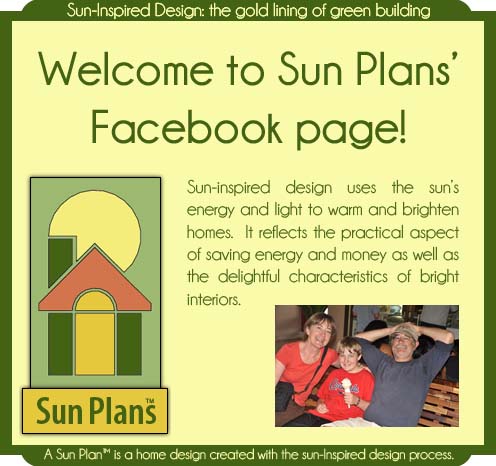 The intent of our Sun Plans Facebook page is to allow you to see and hear about Sun Plans through photos and comments more frequently than you do with our E-newsletters.  Sun Plans' homeowners may post photos and comments about their sun-inspired home that will be readily available.
Visit Sun Plans' on Facebook now
If you have specific questions about our plans and services, it is preferred that you use the Contact Us form on our website which is designed to allow you to provide more information than is typically shared on Facebook.