Tag Archive
You are currently browsing the tag archive for the 'note from the architect' tag.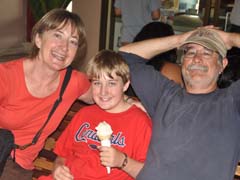 Relax in a hammock under the shade trees, watch the sunset from a north deck, read a book from a cool (but sunny) daylight basement, open the windows during cool  nights, swim in a lake, kayak on a clear river, canoe a crystal spring, snorkel around a reef, and eat ice cream with fresh blueberries!
Thanks for visiting with us!
If you are living in a sun-inspired home, post a photo of your favorite shady spot in or around your home, or a snapshot of the overhang shade line on your south wall on the Sun Plans Facebook page.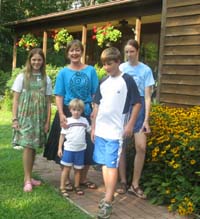 While it can be inspiring to learn while reading from the many energy-related magazines and websites that make information so accessible, it's important to still make time for playing with and learning from those young in age and young at heart!  We love seeing pictures of your bright and sunny home with your friends, family and pets that keep you young.

Let us know how we can assist you in creating a sun-inspired home in which to age comfortably and stay young at heart.

Japan's misfortune has made us more appreciative of those who inspire us and bring joy to our life.  Our thoughts and prayers go out to those who have incurred a loss and we give hope that any rebuilding accomplished will be so with nature-inspired design.

Enjoy the refreshing spring season and the natural breezes as passive cooling begins to replace passive heating in a sun-inspired home!
Sun Plans Inc.
Debra Rucker Coleman, Architect, AIA & the Sun Plans' Team
251-341-0509
www.sunplans.com
Sun-Inspired Design: the gold lining of green building
(We apologize that we have not quite figured out the quirks of the text editor in the web-based newsletter to make all the text consistent!)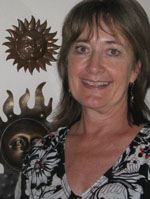 While Sun Plans does sell pre-designed house plans, most are surprised to learn that plan sales are a very small part of the business. While it is only practical to look at existing designs when  the process of building a custom home is begun – especially when you are gathering ideas – most future home owners will NOT find a pre-designed house plan that works for them. Doesn't it feel good to know that you are in the majority?
The same discriminating tastes that go into deciding to build a custom home are carried into the design process.  When a family is building the home where they plan to spend the rest of their lives, and is investing a substantial sum of money along the way, why settle for a design created for someone else? While it is normal for people to start with a house design that is close to what they want, there is a pattern toward more and more customization of a design, or great changes in the Adapt-A-SunPlan process.
Aren't sure which consulting path to take – Create-A-SunPlan or Adapt-A-SunPlan?  With only a $100 difference between the first stages of either one, if you have any doubts about which one to select, please choose Create-A-SunPlan where you can't go wrong for a starting point. The Sun Plans' architect explains:
"When you start with Create-A-SunPlan, I look at your completed questionnaire (basically your wish list) in detail without the prejudices that come with an existing design which often has more spaces (and therefore higher costs) that you might need.  Since we have so many plans now, after I have completed the initial review, I find that more and more often I end up recommending that we modify or use parts of another design. This equates to time and design cost savings to you, not to mention the substantial construction cost-savings and the long term energy savings that come with every sun-inspired home design. I hope that you, as have others, will trust that I have your best interests in mind when making home design recommendations.  (Did you know that architects are bound by a code of ethics that requires that we put the client first?)"
Visit Custom Services to hear how Sun Plans can help with new and existing homes.
I hope that you enjoy spending time in the sun with your family during this holiday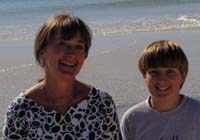 season.  If you get some free time indoors, you might enjoy reading my comments on current trends in house design. 
I look forward to assisting you and your family with your sun-inspired home design!
Happy Winter Solstice, Merry Christmas and All the Best in the New Year!
Sun Plans Inc.
Debra Coleman, Architect, AIA & the Sun Plans' Team
251-341-0509
www.sunplans.com
Sun-Inspired Design: the gold lining of green building
We welcome the opportunity to assist you with the first steps towards living in a new sun-inspired home – the planning process! If you find that our services currently listed do not fit your needs, feel free to get in touch with us through our Contact Us.  As always, we continuously modify our services based on the feedback of our past and future home owners.
As saddened as we are by the Gulf Oil Spill, we are equally optimistic that it will bring a heightened awareness of our dependence on fossil fuels.  Living in a right-sized sun-inspired home can be one step to passive survivability (see footnote) in the wake of a a natural or man-made disaster even though we continue to be optimistic and hope for a more responsible future.
Sun Plans Inc.
Debra Coleman, Architect, AIA and the Sun Plans Team (including some proof-reading assistance from my 12 year old son who likes recognition!)
251-341-0509
www.sunplans.com
Sun-Inspired Design: the gold lining of green building
"Passive Survivability" applies to all locations an is best described by Alex Wilson in this article.